We love when we can sneak some learning into the kids playtime. Introducing 'Coding Critters' our favorite STEM toy of the year!
If you're ready to get your little kiddos off their screens and devices, but still want them to learn and have some fun, they're going to become obsessed with Coding Critters by Learning Resources. Will they make our popular toy list of 2023? Only time will tell. Here's everything we know so far.
What Actually are Coding Critters?
These are super cute little coding STEM toy pets that'll help your little pre-school ages kiddos learn the basics (and fun) of coding. They were announced at the recent Toy Fair and currently there are 3 different critters to choose from and each comes with their very own storybook which takes them on an adventure and has them complete a variety of fun coding challenges in order to successfully complete their adventure.
The Three Critters Are:
Scamper and Sneaker (the cute little cat)
Ranger and Zip (the cute little puppy)
Rumble and Bumble (the cute little dino)
Some Coding Tasks Include:
Playing fetch
Playing hide-n-seek
Design your own challenges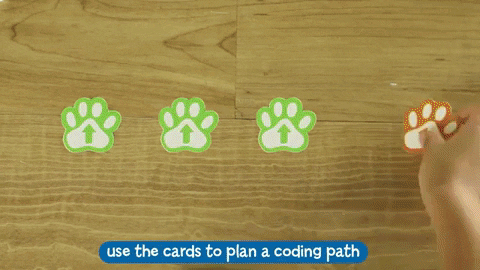 When these little critters are in 'play mode' your kiddos are going to have to take care of them. They'll have to feed them, pet them, love them, and more! They'll respond to music, motion, and more. Plus they'll even make sounds like cute little barks, meows, and roars!
When is the Release Date?
According to the folks at Learning Resources, the official release date will be summer 2023. We're hearing rumors of a July 1, 2023 release. Check back here for date updates, along with where and when you can pre order your Coding Critters.
What's the Price?
These cuties are a bit on the expensive side, but not too bad. Their suggested retail price is $39.99.
Learning Resources Coding Critters – Pre Order Soon
---