Whether you love her, hate or, or hate to love her Farrah doing her signature "ugly cry" really is the gift that keeps on giving. Here we take a walk down memory lane and take a gander at some of Farrah's best ugly cries of all time. Some are pre-face work, while others look like she may or may not have purchased an entirely new head. Either way, one thing is for sure…we love her, we love her cry, and we thank her for giving so much to us each and every week on Teen Mom or any of the other countless reality shows she swings by to film. Which is your favorite? Tag a friend who you think needs to know about this!
1. The "Flower" Ugly Cry:
---
2. The "Puffy Couch" Ugly Cry:
---
3. The "Kim Kardashian-Inspired" Cry:
---
4. The "New Face, Who Dis" Cry:
---
6. The "I Have Money Now" Cry:
---
7. The "My Bangs Backfired" Ugly Cry:
---
8. The "First Time at Therapy" Ugly Cry:
---

Widget not in any sidebars

---
9. The "I'm Not Going to Cry Again at Therapy (Again)" Cry:
---
10. The "Let's Make Up For Now" Cry:
---
11. The "Being a Teen Mom is Hard" Ugly Cry:
---
12. The "I Don't Need to Film This Dumb Show (But I Will)" Cry:
---
13. The "Before This Was Illegal to Do" Cry:
---
14. The "Dr. Drew Teen Mom Reunion 'Gotcha!'" Ugly Cry:
---
15. The Caterpillar (AKA Glow Worm) Ugly Cry:
---
16. The Visiting Daddy Derrick Cry:
---
17. The "I'm Trying to Ugly Cry, But My New Face Won't Cooperate" Cry:
---
18. The "My Mom's the Worst!" Ugly Cry:
---
19. The "Fine I'll Do Another Reality Show" Ugly Cry:
---
20. The "Gif Compilation" Ugly Cry Mega-Mix: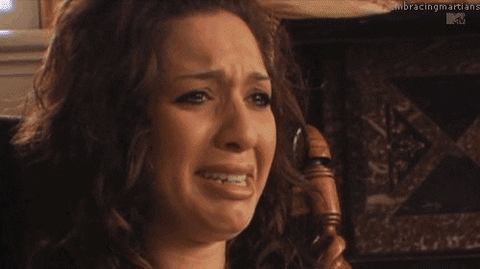 ---
Thanks for dropping by. Share this with your friends on FB!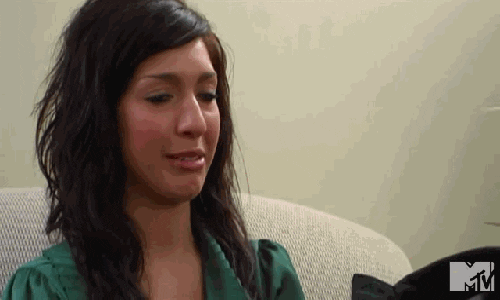 ---