If your kiddos were obsessed with all things 'unicorn' last year, they're going to be even more obsessed with llamas this year. Especially "Boppi" the twerking, dancing, booty-shaking llama. Yes, you read that right. Read on!
Christmas may seem like years away but, as we know, it always sneaks up on us. We're totally calling it that Boppi will be one of the best new toys of 2023. The shining star at the 2023 London Toy Fair is Boppi! This cute twerking llama is from Pets Alive and dances and shakes to 3 different catchy songs that come already built-in. Not only do you get to see a funny booty dancing show-and-tell, but Boppi even moves its head around too! Plus, it's rumored that it'll even interact with other songs, like ones that can be played on YouTube. At this point, sky is the limit!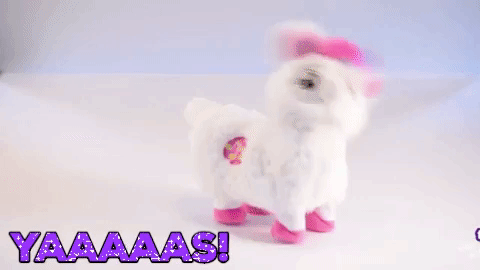 Here's what we know so far:
When is the Release Date for Boppi?
From what we learned at this point, the release date is September 2019. We know this will be released in-stores and online in the UK and it's rumored to be available for the US too at that same time. We never 'love' having to check eBay, but from our research over the years, some of these must-have toys may appear on eBay before they're released to the public. Check it out here to see if it's available.
What's the Price Going to Be?
The suggested retail price of Boppi is $24.99, but you can likely find it a bit cheaper from time to time at Amazon or even at Target.
More: Check Out the Gotta Go Flamingo Toy That Poops!
When Can You Pre-Order?
Good news! You can officially pre order Boppi here!
Boppi the Twerking Llama – Buy It Here
---
Watch the Video Here:
Even More to See:
All the Llama Toys & Gifts You Could Dream Of This Year!
Pinkfong Baby Shark is Selling Out STILL!
It's Never Too Early to Get in That Christmas Spirit!